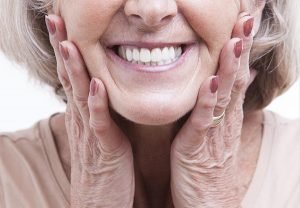 Everyone might know dental implants, but not All-On-4 implants.
All-On-4 implants is an implant technique that combines dentures and dental implants. This revolutionary method replaces all of your missing teeth in the upper and lower arch using only four dental implants. The result is the all the benefits of dentures and implants all rolled into one.
Experience this contemporary method of restoring your teeth's glory at Mayfield Dental Care today!
All-On-4 Implants Defined
All-On-4 implants do not stray far from the regular dental implants. The metal posts, which can either be cobalt or titanium, are surgically inserted into the jawbone to support the false teeth or dentures.
The back fixtures or implants are inserted at an angle that overcomes progressive bone loss, which results to the avoidance of bone grafting in the process.
The all-on-4 implants procedure only takes days. A visible advantage over regular implants which can take up to 6 months to fully adjust.
All-On-4 Implants can be:
Lower All-On-4
Upper All-On-4
Upper AND Lower All-On-4 Immediate Fixed Teeth Replacement on Dental Implants
Bilateral Sinus Grafting in combination with Upper All-On-4 Immediate Fixed Teeth Replacement on Dental Implants
Common Issues Solved By All-On-4 Implants
Splaying teeth
Cross Bite
Gappy smile
Open Bite
Collapsed Bite
Missing back teeth
Worn Teeth
Loose Teeth
Receding gums
Supre-Erupted Teeth
Benefits
The benefits of All-On-4 Implants are similar to those of dental implants and dentures. They can:
Restore bite, chewing, and speech capacity.
Return balance so your jawbone can fully support your cheeks.
Keep remaining teeth in place.
Stop progressive bone loss.
Improved smile impression.
Better oral health (prevents malocclusion).
Durable (can last up to 10 years with proper care).
Do not fall out.
Aside from the above benefits, All-On-4 Implants have the following advantages over regular dental implants.
Faster results (results visible after a few days)
Stop bone grafting
Reduced bone resorption
Easier home care
Ideal Candidates For All-On-4 Implants
Not everyone can avail of the All-On-4 Implants. There are certain things that your dentist has to consider such as:
Multiple or most teeth missing
Non-smoker or willing to quite smoking
Healthy enough gums
Sufficient jawbone density
Medical history (If capable to undergo the surgical procedure)
Better Smiles Achieved At Mayfield Dental Care
Experience modern dentistry at Mayfield Dental Care with All-On-4 Implants. Get your new and improved smile within days!
Your oral surgeon at Mayfield Dental Care can successfully make your dental wishes come true.
Durable Dental Implants In Mayfield
It's time to stop your pain and discomfort caused by missing teeth. Mayfield Dental Care can help you bring back the smile to your pearly whites.
Talk to your Mayfield dentist to enjoy this amazing option for you!
Claim your FREE Dental Implants Consultation
Call us on (02) 4023 3885 or request your appointment online today!
Dental Implants Resource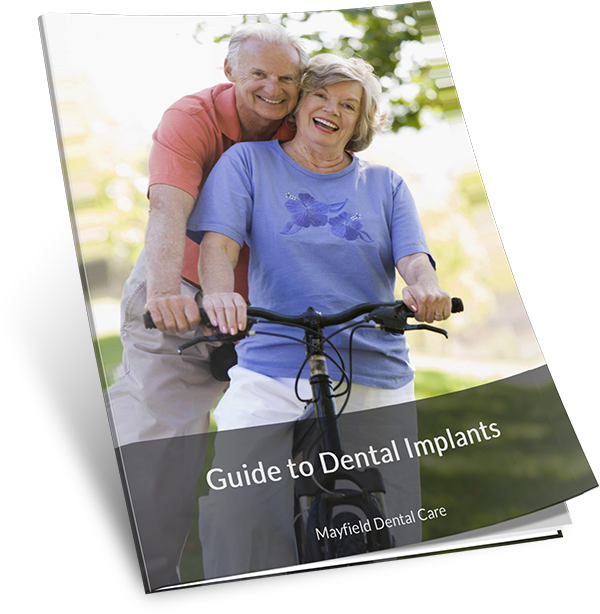 FREE GUIDE TO DENTAL IMPLANTS NOW AVAILABLE
Get your copy of the ultimate patient guide to dental implants today!