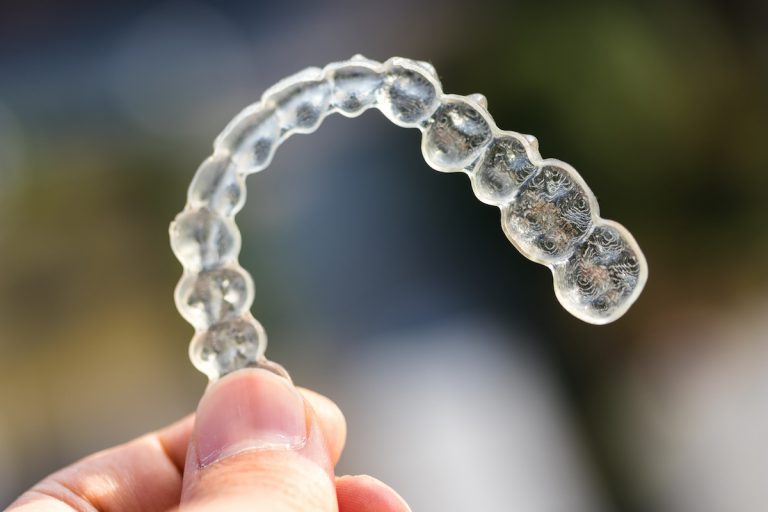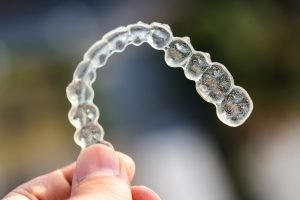 Straight teeth and a revitalised smile may no longer need to come from a mouth full of wire-and-bracket braces.
Improving self-esteem and physical confidence, invisible braces offer an aesthetic and virtually invisible alternative to conventional braces.
While invisible braces may not be appropriate for specific misalignment cases that are better treated by traditional orthodontics, invisible braces can be used to manage the following conditions:
Crooked teeth
Overbite or overjet
Crowded or widely spaced teeth
Invisible braces are made for adults and older teenagers but are not recommended if there are baby teeth remaining.
Children and younger teenagers with orthodontic problems will require traditional metal braces with brackets and wires in front of the teeth.
However, only your dentist or orthodontist can tell if you are a qualified candidate.
The treatment was designed mainly for adults due to its need for complete and conscientious application; the "trays" are worn 22 hours daily and should not be forgotten or lost.
How Do Clear Invisible Braces Work?
You receive aligners every couple of weeks that will shift your teeth gradually. You're usually expected to wear them no less than 22 hours per day unless you're eating or drinking.
The treatment process typically runs between nine to twelve months. This depends on the severity of your case.
Invisible braces aren't usually meant for extreme cases but perform better in mild to moderate cases that may include crooked or gapped teeth, overbite, and underbite.
In cases involving crossbites, malocclusions, or just generally severe alignment issues, invisible aligners may not do the trick.
Another thing to consider is the dental visits required when using invisible braces.
Because you'll need to get a new aligner every couple of weeks, more frequent visits to your orthodontist or dentist are needed.
Traditional braces don't require as many in-office visits for adjustments.
But on the upside, clear aligners allow you to take care of your teeth and have less of a chance of discolouration than traditional braces do.
Because invisible aligners are removable, you can properly brush and floss.
Duration of Treatment
The duration of treatment depends on severity of the case and the type of invisible braces you are wearing. Typically, braces are worn from 18 to 24 months, though sometimes, they are worn longer.
Clear Invisible Braces at Mayfield
Mayfield Dental Care provides excellence in orthodontic dentistry under the slogan, "Customer satisfaction must be our top most priority".
Our core principles are innovation, culture, and care.
Our equipment is cutting-edge but well tested, and our outlook is towards the future, to provide you with the best dental experience possible.
Our dental clinic is conveniently located in Mayfield, on the corner of the Pacific Highway and Hanbury St., with public transportation nearby.
Mayfield Dental Care has world-class specialists, modern and reliable technology, extremely experienced and caring support staff who are experts in their fields, and a comfortable and welcoming environment.
Mayfield dentist serves the local communities in Wallsend, North Lambton, Lambton, Jesmond, Cookshill, Islington, Stockton, Waratah West, Wickham, Georgetown, Hamilton South, Broadmeadow, Charlestown, Hamilton, Kotara, Mayfield West, Newcastle, Warabrook, and Waratah.
Call (02) 4023 3885 or visit us at 181 Maitland Rd in Mayfield.