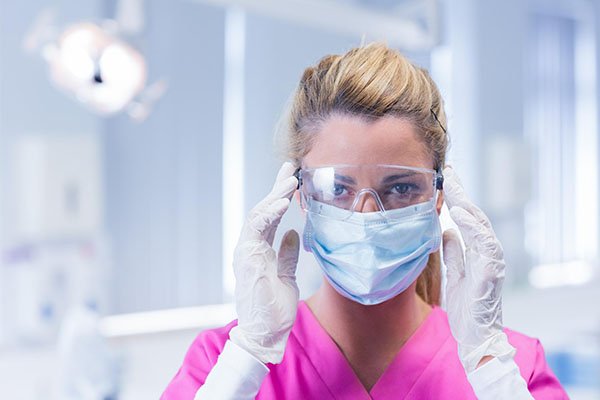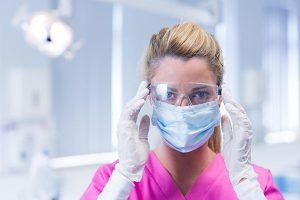 Infection is prevalent in poorly done jobs. It endangers you, patients, more than anyone else.
Hence, choosing the right dentist to do the job is very important. No one wants to end up in pain because of a botched job.
At Mayfield Dental Care, control regulations have been created and practised to prevent or minimise the chances of an infection.
We strongly implement and follow infection control protocols, including the hospital standards of sterilisation, to ensure a clean and safe place for our patients.
Infection Control Protocol at Mayfield Dental Care
Infection control is a practical system, which states guidelines or rules to follow in every action inside the clinic.
The staff and dentists are required to follow these guidelines to ensure the safety of the patients.
Transfer of disease carriers such as fungi, algae, bacteria etc. from patient to another patient or anyone present in the clinic.
The following are some of the protocol observed at Mayfield Dental Care:
Wearing of the security modules (masks, gloves etc.)
All our dentists and staff wear security modules such as masks and gloves, particularly during treatment.
Regular sterilisation of the instruments after and before use.
Dental equipment undergo regular sterilisation before and after use to maintain cleanliness.
Proper disposal of the materials which cannot be used again.
Materials used during treatment are properly disposed to avoid the spread of bacteria.
Use of high-grade filtered water.
We use specialised high-grade filters to protect the patients from exposure to bacteria that could be present in regular drinking water.
Safe and Secure at Mayfield Dental Care
At Mayfield Dental Care, your safety is one of our top priorities.
We adopt the latest technology for the prevention of the disease and make sure that we run our clinic strictly according to the latest safety guidelines from the Australian Health Department.
Your trusted dentists and staff at Mayfield Dental Care are trained to practice safe and healthy rules to prevent any contamination of the disease. We cautiously follow every rule and undergo safety training.
You can trust that we take every step to provide you with the safest environment possible.
New Patients Promotions
Pay No Gap:No Gap for dental check-up, clean, fluoride & 2 X-rays (with any health insurance)
No Health Insurance: Only $145 ($95 for kids) for Check-up, Clean & Fluoride
Call us on (02) 4023 3885 or visit us at 181 Maitland Rd in Mayfield.