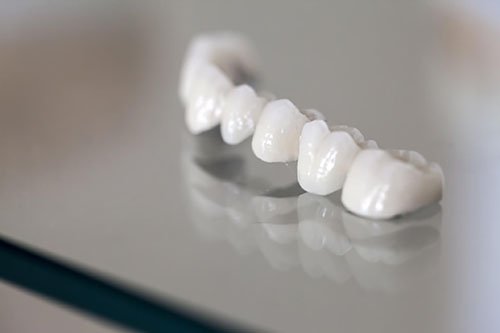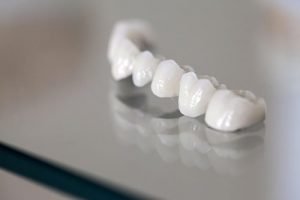 Missing teeth can adversely affect your functionality and appearance of your smile. Day-to-day functions such as chewing, biting, and even speech are affected.
At Mayfield Dental Care, this is no longer a big issue. Missing teeth can be replaced with different dental equipment including dental crowns and bridges.
Crowns and bridges replace the missing teeth and restore the function of damaged teeth. Your Mayfield dentist will discuss the best option that suits your case.
Dental Crowns
A dental crown is a single tooth equipment that caps the existing tooth. It is a fixed restorative device cemented into place by your dentist.
A dental crown is often recommended for the following cases:
Tooth damaged by tooth decay
Tooth worn down or flattened by grinding/ bruxism
Irregularly shaped tooth
Discoloured tooth caused by intrinsic factors
Weakened tooth that cannot support a large filling
Used together with dental implants or bridges
Benefits Of Dental Crowns
Restore strength to weakened tooth
Create natural tooth shape for irregularly shaped tooth
Mask the discoloured tooth
Protect the tooth from stress and damage
Hold a filling in place
Look and feel like a natural tooth
Durable and with proper care, can last a long time
Dental Bridges
A dental bridge replaces multiple missing teeth. As the name suggests, a dental bridge bridges one tooth to another, taking support from adjacent teeth.
Just like a dental crown, dental bridges are fixed restorative devices. Dental implants may be used to keep the bridges in place. The implants serve as the anchor of the bridge, hence keeping it in place.
Benefits of Dental bridges
Replace missing teeth
Restore speech capacity
Improve biting and chewing
Return balance in the mouth during chewing
Prevents remaining teeth from shifting out of place
Support your cheek, therefore, returning natural face structure
Procedure
Your dentist will be the one to determine if you are an ideal candidate for the treatment. Your dentist will take X-rays, impressions and photographs before commencing the treatment.
In the first appointment, tooth is prepared to receive a crown or bridge. Accurate impressions are taken, which will be sent to a dental technician. A temporary crown may be used to protect the tooth while your permanent crowns are still fabricated.
At the next visit, the temporary crown is replaced by the new custom-made dental crown. The new crown is checked, adjusted and cemented to achieve a proper fit.
Durable dental crowns and bridges at Mayfield Dental Care
Mayfield Dental Care is known to provide only the premium quality dental crowns and bridges. Fix your smile with these dental equipment and say hello to a new and improved you!
Call us on (02) 4023 3885 or book your appointment online today!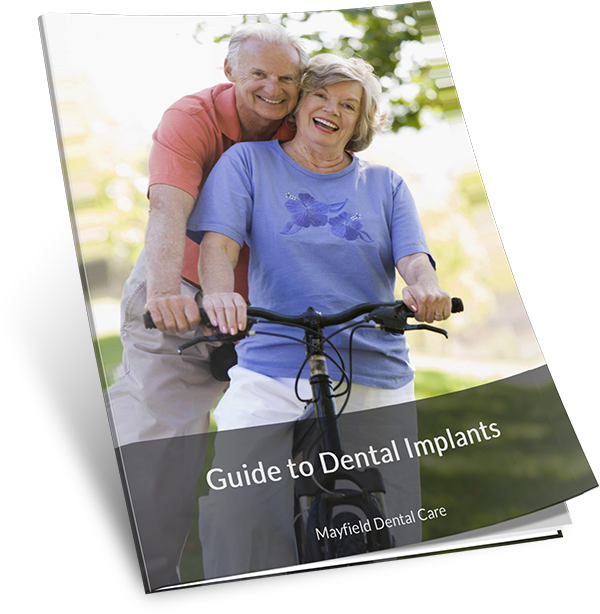 FREE GUIDE TO DENTAL IMPLANTS NOW AVAILABLE
Get your copy of the ultimate patient guide to dental implants today!