Lost or Damaged Dental Crown, Inlays and Onlays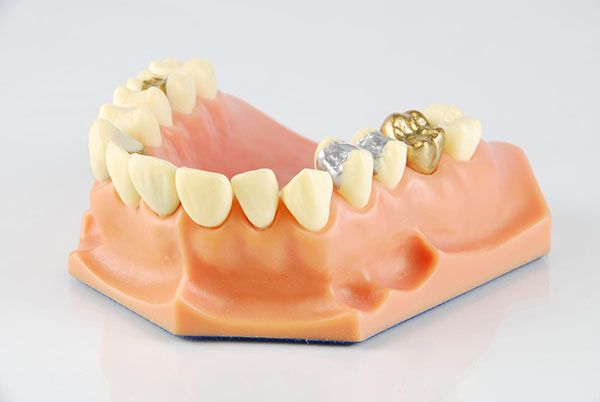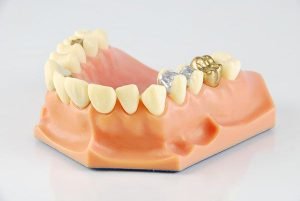 Your dental restorations such as dental crowns, inlays and onlays are made from sturdy material and were carefully crafted upon their placement.
With them, your teeth can fully participate in chewing, biting and other similar actions. Not only that, dental restorations also improve your oral health and boost your confidence.
However, despite their durability, dental restorations are not invulnerable to damage. They can be damaged leaving you in pain and discomfort.
At Mayfield Dental Care we treat this as a dental emergency. We understand the inconvenience this can cause you. Hence we want to relieve you of your pain as soon as possible.
A same- day emergency appointment is available at Mayfield Dental Care.
What Causes Their Damage
Wear and tear.
All dental restorations have a breaking point. Whether we like it or not, they will not last forever. Even the most durable dental restoration will succumb to natural deterioration caused by the daily episodes of chewing, biting, and other similar functions.
Abuse.
Once you have a dental restoration, it is imperative to observe precautionary measures to maximise their use. Chewing hard or sharp food and using your teeth as tools can cause damage.
Cavities.
One of the most common reasons for a dental restorations' placement is cavities. Upon placement, your tooth is cleaned, and all decayed parts are removed. It is now, therefore, in your hands to continue the good oral hygiene habits recommended by your dentist. Failure to do so allows bacteria to attack the tooth, weakening it until it cannot support the restoration.
Poor dental work.
Choose a dentist with proven expertise for a premium quality service. Choosing the right dentist is just as important as getting the treatment.
First Aid Steps
In case of a lost or damaged dental restoration, here's what you can do:
Rinse your mouth thoroughly to make sure that there are no broken pieces left in your mouth.
Apply clove oil to the injured tooth to lessen pain and sensitivity.
Use a dental cement to keep them in place temporarily on your way to the dentist.
Visit your dentist immediately.
Same Day Dental Emergency Appointment At Mayfield Dental Care
If you ever find yourself in a dental emergency, contact Mayfield Dental Care team immediately for quick assistance. Our team is well experienced in providing quick and efficient care for immediate relief.
Same day dental emergency appointment for you and your loved ones in Mayfield!