New or existing patient, we ensure you will receive the high-quality personalised dental care you deserve.
Dental emergencies require quick action. If you are in pain, call your emergency dentist in Mayfield immediately.
Trusted Family Dental Clinic in Mayfield
Mayfield Dental Care serves under two core values – quality within budget and caring behaviour. Our dental services are accessible to everyone without compromising the quality, delivered in a personalised way.
Family dentist in Mayfield
We serve patients of all ages in Mayfield, Wallsend, North Lambton, Lambton, Jesmond, Cookshill, Islington, Stockton, Waratah West, Wickham, George Town, Hamilton South, Broadmeadow, Charlestown, Hamilton, Kotara, Mayfield West, Newcastle, Waratah, and Warabrook.
ISO accredited
We are ISO certified. Our efforts to provide quality dental care in a safe and clean environment, have been recognised and affirmed by the International Organisation for Standardisation, an international body composed of representatives from different national organisations, that sets the bar of excellence in any field.
Read more about our Accreditation
Stringent infection control
We have been nominated the best dental clinic for maintaining the stringent international standards in sterilisation, cleanliness, quality care while practising our dental management with the complete patient satisfaction.
Read more about our Infection Control policy
Affordable dentistry
We are advocates of affordable dentistry. We support Department of Veteran's Affair, and Medicare's Child Dental Benefits Schedule. Check our promotions page to avail of the latest offers we have for you!
Same day dental emergency appointment
Mayfield Dental Care offers a same-day dental emergency appointment to tend to your need as soon as possible.
Carry a beautiful smile with confidence! We at Mayfield Dental Care work on giving all patients who come to us a beautiful smile, good oral health, and an overall satisfied feeling. We continue to provide irresistible smile by giving premium quality dental service in a caring and tranquil environment.
Call (02) 4023 3885 or visit us at 181 Maitland Rd in Mayfield.
Other Affiliated Locations
Cardiff
Address:
20 Newcastle St, Cardiff, NSW 2285
Phone number:
(02) 4954 7722
Opening Hours:
| | |
| --- | --- |
| Monday – Friday | 9:00 am – 5:30 pm |
| Saturday | 9:00 am – 4:00 pm |
Singleton
Address:
99 John Street, Singleton, NSW 2330
Phone number:
(02) 6572 2526
Opening Hours:
| | |
| --- | --- |
| Monday – Friday | 9:00 am – 5:30 pm |
Fletcher
Address:
9 Churnwood Drive, Fletcher, NSW 2287
Phone number:
(02) 4953 8614
Opening Hours:
| | |
| --- | --- |
| Monday – Friday | 9:00 am – 5:30 pm |
| Saturday | 9:00 am – 1:00 pm |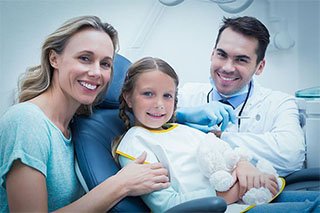 Dental health is critical on its own, and is often a major influence on your overall health, as well. If you suffer…
Visiting the Dentist? Get Ready! Get Set! Go! Being ready helps you make the most of your dental visits. Be it a…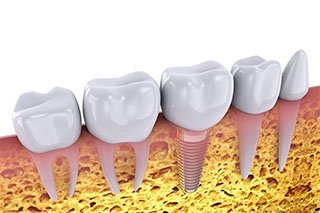 Thanks to modern dentistry, missing teeth can now be addressed effectively before they can totally…

Healthcare provider for all major insurers