Same Day Emergency Appointment Available
For Dental Emergency, call us on (02) 4023 3885 for immediate attention or book your appointment now.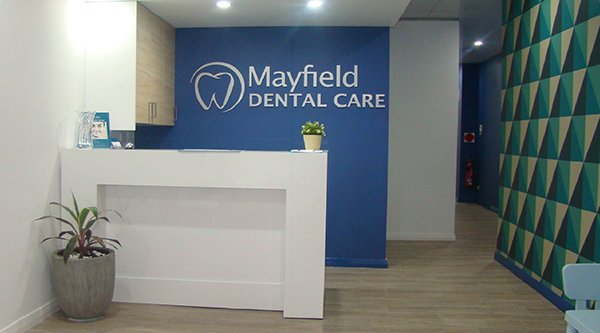 Dental emergencies can happen anytime, anywhere, and to anyone. Hence it is essential to have a trusted emergency dentist who can respond to your crises with urgency and efficiency.
Mayfield Dental Care offers a same-day emergency appointment to tend to your need as soon as possible. Our team of highly qualified staff is experienced in dealing with almost all kinds of dental emergencies. Rest assured that you and your loved ones are well taken care of.
Dental Emergency Treatments At Mayfield Dental Care
Below is the list of some of the dental emergencies that we cater at Mayfield Dental Care.
Broken Dentures
Broken Tooth
Children's Dental Emergencies
Dental Abscess
Knocked-Out Teeth
Lost Dental Crown or Inlays/Onlays
Lost Tooth Fillings
Soft Tissue Injuries in the Mouth
Toothache
Emergency Dentist In Mayfield
We understand that patients who are in a dental emergency has to be the priority. That's why we try to keep some daily space available in our appointment books for patients requiring an emergency dentist in Mayfield.
If you or your loved ones suffer from a dental emergency, phone us ahead so we can make the arrangements for you.
First Aid Steps
Acting quickly can do a lot to save your oral health during dental emergencies. Hence knowledge of the right first aid steps is very important. We have listed the most common dental emergencies and how to deal with them.
Knocked out tooth
Locate and secure the tooth immediately. Do not touch the root
If the tooth is dirty, rinse it with lukewarm water for no more than 10 seconds. Do this only if the tooth is dirty. Do not scrub, rub, or brush.
For permanent tooth, re-insert it in place. Bite down gently on a clean cloth. For baby tooth, let your dentist handle re-implantation to avoid damage to permanent tooth underneath.
Soak the tooth in milk, saline solution or saliva.
Go to your dentist within 30 minutes of the emergency.
Toothache
Rinse your mouth and make sure that there is no food debris left.
Take OTC pain relievers but be mindful of the restrictions.
Apply cold compress to reduce swelling.
Go to your dentist immediately.
Broken braces
Gently move the offending wire in place using the clean eraser end of a pencil.
Rinse your mouth to remove all broken pieces remaining.
Cover the edges with cotton on your way to the dentist.
Same Day Dental Emergency Appointment At Mayfield Dental Care
If you ever find yourself in a dental emergency, contact Mayfield Dental Care team immediately for quick assistance. Our team is well experienced in providing quick and efficient care for immediate relief.
Same day dental emergency appointment for you and your loved ones in Mayfield!
Book Your Appointment!
Booking your appointment with your Mayfield Dental Care dentist is now easier.
The best way is to click on the link below for instant booking
Also, you can drop by our office, or call us on (02) 4023 3885!