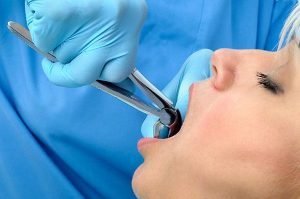 Modern dentistry has made it possible to save your teeth from extraction whenever possible. However, there are certain situations like severely damaged or decayed teeth, where extraction is the only option.
When this happens, you can count on Mayfield Dental Care to do the job. At Mayfield Dental Care, we seek every possibility before resorting to extraction. Rest assured that tooth extraction at our clinic is safe and painless. We also offer comprehensive restorative dentistry treatment to replace your missing tooth. Call us today!
Reasons For Tooth Extraction
Benefits Of Tooth Extraction
A tooth extraction is not as bad as it sounds. It has many benefits including;
Prevents decay from spreading to other teeth.
Stops impacted teeth from causing another dental issue such as decay.
Prepares your mouth for an orthodontic work.
Less expensive.
The Tooth Extraction Process
An X-ray of your mouth is first done to determine the best way to remove the tooth. Tooth extraction is done under local anaesthesia. Sedation or general anaesthesia may also be offered depending on the difficulty of the procedure.
A simple extraction is done if the tooth is visible. However, in many cases of impacted teeth, a surgical incision is often needed.
After the extraction, your dentist may prescribe antibiotics for you, depending on the complexity of the procedure and to avoid infection.
Rest assured that at Mayfield Dental Care, the process is 100% safe. Your recovery will be closely monitored by your dentist. Precise and detailed instructions will be given to you so know how to care for your mouth following the procedure. For fast recovery, these instructions must be followed diligently.
Some patients experience pain that lasts one or two days after the procedure. This is completely normal so there's nothing to worry about.
Restorative Dentistry Options At Mayfield Dental Care
We have multiple options you can choose from to replace your missing tooth. We are more than happy to discuss each one with you. Our implant dentistry is proven safe and durable.
Safe And Secure Tooth Extractions At Mayfield Dental Care
Sometimes, extractions are for the best. Rest assured that we will do everything to save your natural tooth before recommending tooth extraction.
In the event that you have to have your tooth removed, we certify safe and secure procedure at our clinic.