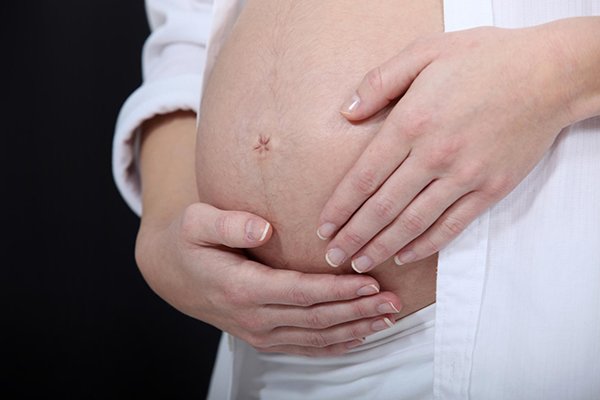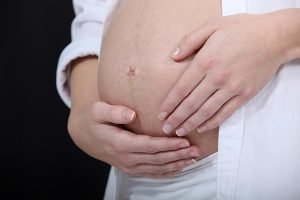 The changes that mothers undergo while pregnant not only affect them but their unborn children as well.
That's why taking care of general health during pregnancy is more important than ever – and that includes your oral health.
So, between buying a crib, decorating the nursery, and visits to your doctor, don't forget to stop by your dentist for a checkup – for both you and your child!
At Mayfield Dental Care we are experts in dental care during pregnancy, and have put together this page of information to help expectant mothers to be knowledgeable and confident when they visit us!
Is it safe to schedule a dental visit while pregnant?
Yes, but let us know that you're expecting as soon as possible. Tell us how far along you are and any medications you are taking. Getting regular dental checkups during pregnancy is not only safe but it essential for both you and your baby.
Dental visits while pregnant take care of routine cleanings and procedures like cavity fillings before your baby is born. They also allow us to help with any pregnancy-related dental symptoms you might have.
What are the signs and symptoms of dental health problems during pregnancy?
Bad breath
Loose teeth
Mouth sores
Sore or swollen gums
Toothaches
Why visit a dentist during pregnancy?
Dental issues can cause problems for mothers and children. Untreated plaque buildup and gum inflammation, for instance, can lead to dental infection, which can spread and cause serious health problems. Gum disease can lead to pregnancy complications, including preeclampsia, gestational diabetes,  low birth weight, and preterm birth.
Issues that can arise during pregnancy
Gingivitis. Due to hormonal changes that increase your immune response to bacteria in your mouth, pregnant women are more likely to develop this type of gum disease, which can cause irritation, redness, swelling, bad breath, and even bleeding.
Cavities. Because pregnancy requires an increased caloric intake and can come with intense food cravings, pregnant woman also do more snacking —which can lead to cavities.
Tooth erosion. If you're suffering from nausea and vomiting due to morning sickness, increased acidity in your mouth can lead to enamel erosion and tooth decay.
Gum tumours. If you develop round, red lumps along your gum line, they are likely to be related to normal hormonal changes and possibly a buildup of plaque. These pregnancy tumours, as they are called, are rare and usually develop during the second trimester. These lumps are benign, generally going away after the baby is born.
Visiting Mayfield Dental Care
Your dentist can be a great help in keeping your mouth, body, and your baby, healthy during pregnancy.
Contrary to what some believe, visiting your dentist for a teeth cleaning and dental X-ray is generally safe during pregnancy. And while pregnancy brings significant changes to your body and your lifestyle; it's just as important to take care of your teeth and gums as it is the rest of you.
A few things to remember:
Inform your dentist. Routine dental visits are generally safe during pregnancy. Just let your dentist know your due date, any changes to your health, and what medications you are taking.
The second trimester is the most recommended time for routine dental procedures. At this point, the development of fetal organs is complete, morning sickness may have abated, and you can still be comfortable in a dental chair.
Elective procedures and major dental surgeries can be postponed until after your baby is born. Be aware that the risks of not treating oral pain, swelling, or infection may outweigh the small risks associated with dental work performed while pregnant.
Many medications, including local anesthetics, pain medications, and antibiotics can still be used safely during pregnancy.
Be comfortable. If you find lying back in the dental chair uncomfortable, bring a pillow and ask for breaks when you need them. Don't forget to bring headphones with your favourite music. If the procedure is a long one, it might be possible to split it into a few shorter appointments.
Mayfield Dental Care is happy to work with you to make your dental care while pregnant safe, comfortable, and beneficial to you and your unborn child! And don't forget, as your child grows, we are expert in children's dentistry as well!
Making a Better Dental Future at Mayfield Dental Care
Mayfield Dental Care provides excellence in dentistry with the slogan, "Customer satisfaction must be our top most priority". Our guiding principles are innovation, culture and care. Our equipment is cutting-edge, and our outlook is forward-looking to provide you with the best dental experience you have ever had.
Our Dental Clinic is conveniently located in Mayfield, on the corner of the Pacific Highway and Hanbury St. Public transportation is nearby.
Mayfield Dental Care has world-class dental and orthodontic specialists, cutting-edge technology, caring support staff who are extremely experienced in the field, and a comfortable and welcoming environment.
New Patients Promotions
Call us on (02) 4023 3885 or book your appointment online today!