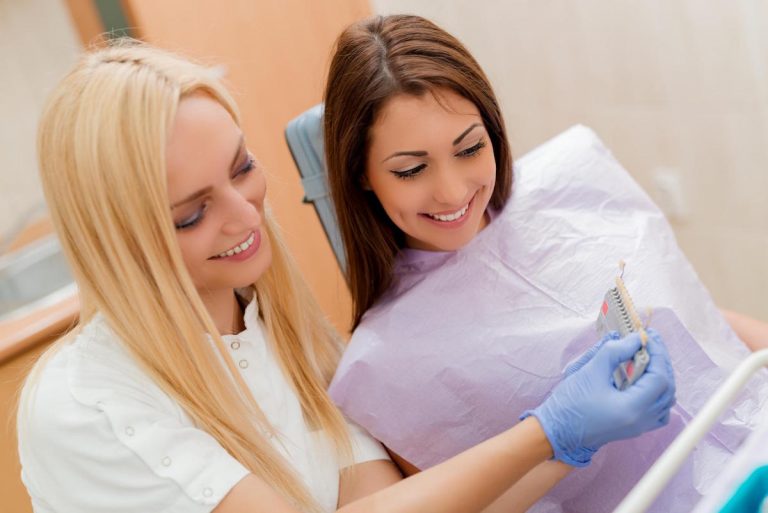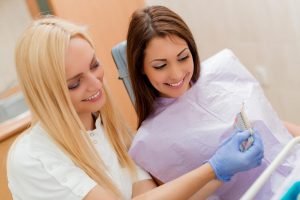 Top-quality porcelain veneers improve your smile and overall appearance for a decade or more.
Their cost to benefit ratio makes porcelain veneers one of the most outstanding investments in cosmetic dentistry.
Bargain veneers, alternatively, tend to look fake and will often need to be replaced or repaired within a few scant years.
What if a veneer fell of or cracked before a job interview or date? Any initial cost-savings are worthless if your veneers start to fail after just a few months.
You're probably considering porcelain veneers because you want a million-dollar smile, so it doesn't make sense to sacrifice quality.
At Mayfield Dental Care, we understand your need to attend to your budget, but we strongly suggest you don't scrimp on your porcelain veneers since they are more of an investment in your future than an ordinary expense.
So, what can I expect to pay for porcelain veneers?
The cost of porcelain veneers varies depending upon the patient, as well as from dental practice to dental practice.
Besides the number of veneers a patient chooses to have placed, several issues can affect the full cost of veneers placement. These factors include:
Porcelain veneers can be constructed from several types of porcelain. The newest, most durable, and realistic materials usually cost more than older, inferior products.
Geographic location: As with many things, the cost of dental treatment varies depending on where you live. Patients in major metropolitan areas can sometimes pay less for veneers than those in less populated locations.
Experience of the dentist: Normally, highly skilled and qualified cosmetic dentists charge more to place veneers than their colleagues with less experience.
With some purchases, the price may be the most critical factor. But veneers are a semi-permanent investment more than they are a mere purchase – after all, you live with them all day, every day.
As each case is unique, additional procedures may be called for, like gum contouring or additional orthodontic treatment.
With all of that noted, we strongly suggest you don't shop purely based on price. All veneers are not the same, and neither are all dental practices. Let's take a look at a few things to consider.
In terms of longevity, the quality of the veneer material and the quality of tooth preparation and the bond of the veneer to your tooth are critical.
The skill and experience of your dentist play a crucial role in estimating the lifespan of your veneers. Also, of course, the care you take of your veneers after they are placed is a key predictor of longevity.
In terms of aesthetics, the quality of the veneer and the quality of the preparation are essential, but so are aesthetic considerations.
Your dentist should help you choose the proper shade, transparency and colouring, overall shape and thickness of the veneer. The veneer also needs to fit in with surrounding teeth, your lips, and with your how your teeth meet when your mouth is closed.
As much as technical skill and proper choice of materials are important, artistic skill is also necessary. Designing and placing veneers is a complicated process that does not fit the out-of-the-box model.
This means the expertise and experience of the dentist is extremely important in getting the proper, long-lived, veneers.
Shopping around is fine, but in the final analysis, a dentist that you can trust is the most important determinant. At Mayfield Dental Care, we believe we are that dentist!
But, wait, aren't composite veneers cheaper?
When most people think of bright, shiny veneers, they are thinking or porcelain veneers, whether they know it or not. But if you do some research, you may find lower prices for composite veneers and think of them as one way to save money.
And while composite veneers are cheaper, they are also far trickier to get right and are not as durable as their porcelain counterparts.
Composites are more susceptible to wearing down, staining, and chipping due to the materials from which they are constructed – porcelain is stronger, more durable, and more attractive.
In some cases, particularly minor ones, composite veneers are an option. Overall, however, porcelain veneers are worth the investment if you are looking to improve the appearance of your teeth.
Achieve a Better Dental Future at Mayfield Dental Care
Mayfield Dental Care offers excellence in dentistry under the slogan, "Customer satisfaction must be our top most priority".
We are guided by the principles of strong culture, excellent care, and innovation. Our equipment is state-of-the-art, and our approach is forward-looking. We provide you with the best dental experience possible.
Our Clinic is conveniently located in Mayfield, on the corner of the Pacific Highway and Hanbury St. Public transportation is nearby.
Mayfield Dental Care has world-class dental and orthodontic specialists, cutting-edge technology, caring support staff who are extremely experienced in the field, and a comfortable and welcoming environment.
To know more about porcelain veneers, call us at (02) 4023 3885 or visit us at 181 Maitland Rd in Mayfield.