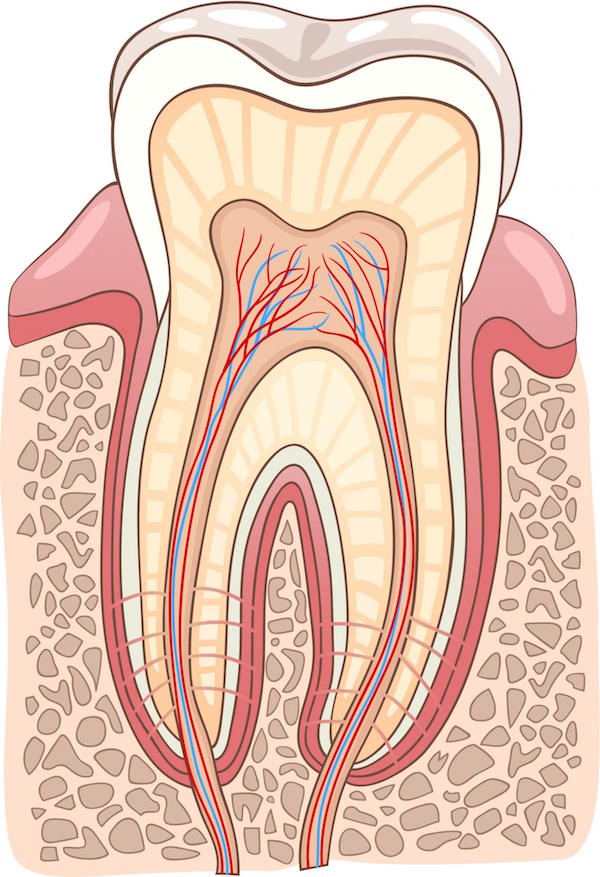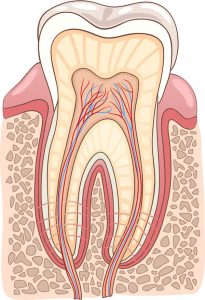 For most of us, the words 'root canal' conjure up a scary form of dentistry.
But root canals sometimes become necessary and modern dentistry techniques have made the process of a root canal treatment more similar to a filling than an ordeal.
In most cases, the root canal treatment is less painful than the toothache itself, and it is the only way to avoid even more pain and expense in the future.
Determining if you need a root canal can be very difficult, particularly during the early stages of the underlying problems that lead to them. Many of the early signs can only be spotted by a trained dentist. In most cases, symptoms such as pain do not start until the underlying problem has advanced.
Because of this, seeing your Mayfield Dental Care dentist regularly is critical. However, there are some signs and symptoms to look out for that may signal the need for a root canal.
Five signs you need to consult a dentist about a root canal
Pain. Pain is a sign that something is going quite wrong with your teeth, and often the first sign that there is problem with the root or pulp of your tooth. If normal activities such as eating, drinking, or breathing in cold air lead to pain, then you should see your Mayfield Dental Care dentist. Examination may show that you have a cavity that has caused your nerves and blood vessels to inflame and become infected, or even started to destroy the pulp. Antibiotics cannot be used in such cases, and your dentist may have to perform a root canal.
Broken tooth. Another case that may require a root canal is a broken tooth, with resulting nerve exposure and infection. Leaving this broken tooth untreated can result in numerous issues. For instance, not having an infection treated via a root canal, may mean your tooth is so bad it may need to be extracted. Also, if you have an infection that's not being treated, it can get in your blood stream and cause multiple health issues.
Heat sensitivity. Hot drinks like coffee and tea usually shouldn't be a problem. However, if you begin to notice that your daily cup of coffee, hot chocolate, or tea causes pain, you need to see your dentist. Heat sensitivity is often a symptom of serious problems, although it can also be caused by issues that do not require a root canal: Tooth decay (cavities); Worn fillings; Gum disease; Worn tooth enamel, and; Exposed tooth roots. But it can also be a sign of fractured teeth and pulp damage that may require a root canal.
Cold sensitivity. Sensitivity to cold is usually less alarming than sensitivity to heat, but it can also be a sign of tooth damage. If you find yourself shifting cold food to one side of the mouth or the other to avoid pain, you may have a tooth that is infected. When you have nerve and blood vessel issues deep in your teeth, the pain can be horrible and your Mayfield Dental Care dentist may recommend a root canal as the best solution.
Swelling. If the gum area around your tooth is swollen, this could also be a sign of problems below the surface. A thorough exam is necessary to see if you need a root canal.
If you notice any of these symptoms or just feel that something is not right, reach out to Mayfield Dental Care immediately to determine out if you need a root canal. The earlier the problem is caught, the better the chances of successful treatment!
What is the root canal treatment?
We inject the area around your tooth to numb it so you are comfortable. Then, we'll use a high-speed drill to create a small hole in your tooth, accessing the first of up to four root canals. Next, we clean the canal, removing the nerves, blood vessels and connective tissue which make up the pulp. After this we disinfect the chambers, adding gutta-percha putty to seal and support them. Finally, we place a temporary filling.
At the next appointment the temporary work is removed and the tooth is covered with a realistic crown to support and protect the tooth.
It's that easy – so if you have any symptoms, call us!
Making a Better Dental Future at Mayfield Dental Care
Mayfield Dental Care provides excellence in dentistry under the slogan, ""Customer satisfaction must be our top most priority". We believe in innovation, culture and care. Our equipment is cutting-edge and our outlook is forward-looking to provide you with the best dental experience you have ever had.
Our Dental Clinic is conveniently located in Mayfield, at the corner of the Pacific Highway and Hanbury St., with public transportation adjacent.
Mayfield Dental Care offers world-class dental and orthodontic specialists, superb technology, wonderful supporting staff who are well experienced in the field, and a comfortable and welcoming environment.
New Patients Promotions
Pay No Gap: No Gap for dental checkup, clean, fluoride & 2 x-rays (with any health insurance)
No Health Insurance: Only $145 ($95 for kids) for Checkup, Clean & Fluoride
Call us on (02) 4023 3885 or book your appointment online today!