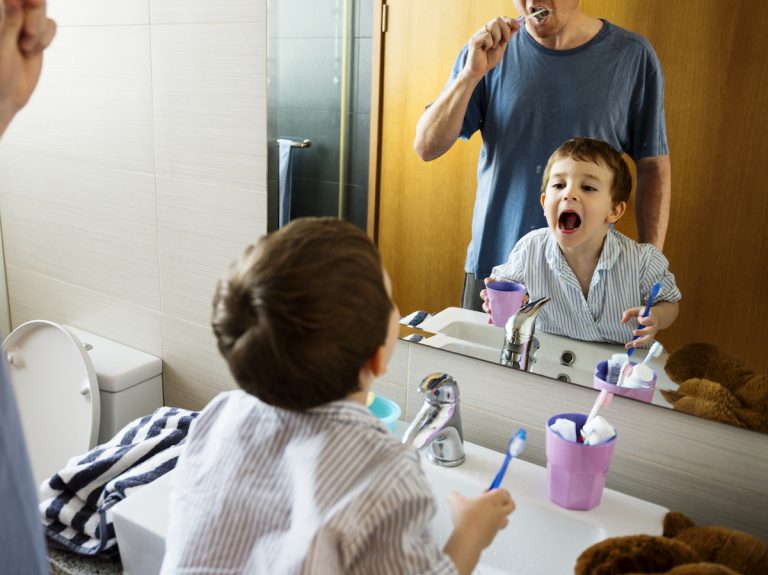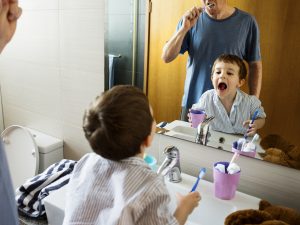 In August each year, Australians should take note of the Australian Dental Associations, Dental Health Week.
This is the week dedicated to all issues surrounding dental health. In 2019, this week falls from the 5th to 11th.
In previous years the themes have been as general as 'oral health', and more specific such as women's oral health, oral hygiene and diet, and oral hygiene and sport.
This year, the topic is a dual one contained in the single question – "How's Your Oral Health Tracking?"
The question asks two things; first, how is your oral health doing in a broad sense, and second, how well are you monitoring it?
At Mayfield Dental Care, we know that it is often difficult for us, in our busy lives, to keep track of oral hygiene, but it is a significant investment in health.
One of the ironies of tracking oral hygiene is that tracking can be most difficult for those among us who often need it the most – children and seniors.
While they often have the time, for various reasons, they sometimes have trouble getting on track or staying there.
So, for this Dental Health Week, your friends at Mayfield Dental Care are going to write about how the dental health of seniors and children can get on track and stay there.
Dental Health Week and Children
Children are not born with any built-in oral hygiene skills – they depend entirely on adults to learn them.
Dental Health Week is an opportunity to introduce your children to the importance of dental health and how to maintain it.
Look on the web to see if Dental Health Week events are scheduled in your city, or take advantage of the ADA's Dental Health Week website and download their colourful, printable posters that have particular relevance to children.
The online information also contains helpful hints for parents:
Begin oral hygiene early. Brushing can begin on the baby's gums.
Don't overdo the toothpaste. A little dab is all you need.
Spit out toothpaste, do not rinse out the mouth with water.
Make brushing entertainment! Use apps, songs or smartphones to liven brushing up.
Visit the dentist early as soon as teeth show up or by the first birthday.
Focus on the positive during dental appointments.
 One age-clue your child can begin brushing alone is if they have their 'pen licence' for writing with a pen at school.
Mayfield Dental Care reminds you to teach your children good oral habits by demonstrating them yourself.
Track the development of your child's oral hygiene habits with a chart, stars, or on a calendar and reward them when they do well.
Keeping seniors on track
As we age, it becomes easier to lose track of oral hygiene, and this can lead to unfortunate outcomes.
According to Elderly Dental, people who have gum disease have twice the risk of developing cardiac disease and stroke compared to people with healthy gums.
Other problems can pop up as well. Bacteria build-up in the mouths of seniors is also tied to increased rates of pneumonia and diabetes.
Here are just a few things the elderly should be tracking:
Darkened teeth
Dry mouth
Diminished sense of taste
Root decay
Gum disease
Tooth loss
Uneven jawbone/teeth
Oral lesions
Any of these can be a symptom of major problems.
There are webs of issues that underlie reduced tracking of oral health in seniors:
Ineffective regular hygiene. As we age, we often become less effective in our oral hygiene.
Reduced coordination and manual dexterity as we age, can make brushing and flossing more difficult and less effective.
Reduced mobility and access to transportation can make it more challenging to get to Mayfield Dental Care for regular check-ups or to deal with particular issues that arise.
In retirement, money may become tighter and insurance more limited, keeping seniors from spending money on their oral health.
Memory and habits. As we age, memory and habits become less fixed. Often, memory problems, including dementia, make it more difficult to track oral hygiene.
In this case, a loved one or carer needs to be tasked with tracking a senior's oral health.
Tracking oral hygiene is critical for young and old, alike, and someone needs to take care of it. Mayfield Dental Care is here to help!
Making a Better Dental Future at Mayfield Dental Care
Mayfield Dental Care offers excellence in dentistry under the slogan, "Customer satisfaction must be our topmost priority".
Our principles are innovation, culture, and care. Our equipment is cutting-edge, and our outlook is forward-looking to provide you with the best dental experience you have ever had.
Our dental clinic is conveniently located in Mayfield, on the corner of the Pacific Highway and Hanbury St. Public transportation is nearby.
Mayfield Dental Care has world-class dental and orthodontic specialists, modern but tested technology, sympathetic support staff who are extremely experienced, and a comfortable and welcoming environment.
Mayfield dentist also serves the local communities in Wallsend, North Lambton, Lambton, Jesmond, Cookshill, Islington, Stockton, Waratah West, Wickham, Georgetown, Hamilton South, Broadmeadow, Charlestown, Hamilton, Kotara, Mayfield West, Newcastle, Warabrook, and Waratah.
New Patients Promotions
Pay No Gap: No Gap for dental check-up, clean, fluoride & 2 x-rays (with any health insurance)
No Health Insurance: Only $145 ($95 for kids) for Check-up, Clean & Fluoride
Call us at (02) 4023 3885 or visit book your appointment online.
We are located at 181 Maitland Rd in Mayfield.