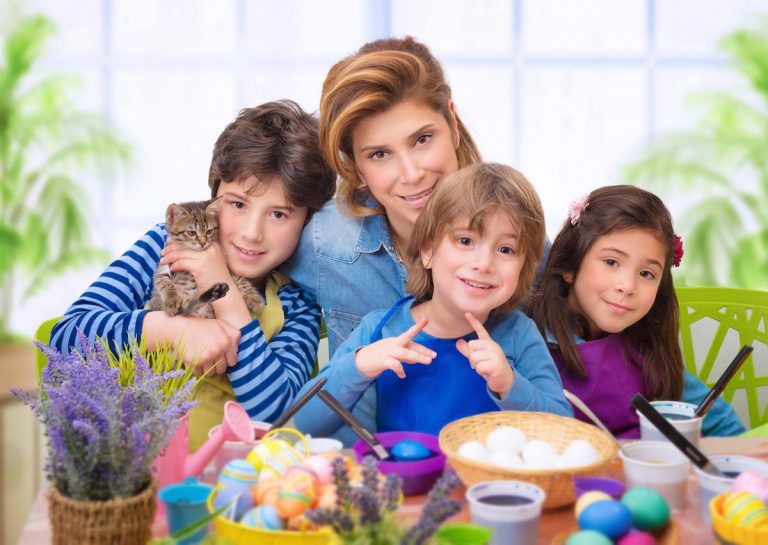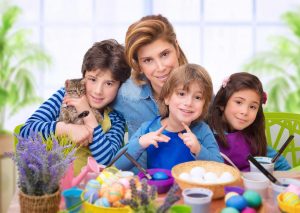 If you're like many other Australians, you are looking forward to lots of sweet treats on Easter weekend, having a big Easter brunch, visiting with friends and relatives for meals, or setting up an Easter egg hunt for your children.
Easter is a time for relaxing with family and friends, but it can harm your teeth (and waistline!).
There's nothing wrong with celebrating Easter with chocolate and candies, but it's important to remember to take care of your oral health at the same time.
It's not too big a job if you keep a few simple things in mind—and well worth it in the long run.
What Does Candy Do to Your Teeth
When eating foods and snacks with high sugar content, bacteria in your mouth feed on the sugar and excrete an acid as a result. This acidic substance contributes to a buildup of plaque, gum diseases, and cavities. The longer your teeth are exposed to sugar, the more damage is done.
What is the link between Easter and Sugar?
Easter treats overflow with sugar. Health experts recommend the average Australian woman should have 25 grams of sugar, while men should have 35 grams, and no one should exceed 50 grams, in any case.
But take a look at what Easter candies offer:
Cadbury Crème Eggs. 20 grams of sugar. Six teaspoons of sugar is too much for a tiny piece of chocolate treat. This much sugar in a single serving is one of the main reasons of tooth decay among children especially during Easter.
One serving of a chocolate covered Peep (28-grams) contains 14 grams of sugar. If you eat one package of small yellow peeps you take in a whopping 34 grams of sugar – basically the entire recommended sugar for an adult man in a day!
Lindt Chocolate Bunny. These have an alarming 50 grams of sugar. Chocolate may be nutritious but if eaten excessively, it would lead to serious health and dental issues to you and your children. Eating too much chocolates causes tooth decay, obesity, and even diabetes.
Snack on a few of these and your sugar intake can mount quickly. One chocolate Peep, a Cadbury Crème Egg, and a chocolate bunny and you're already at 84 grams of sugar. Add a fistful of jellybeans, and you reach 100 grams.
And if your child has an Easter basket, they can do this to themselves day after day, until the basket is empty.
To protect you from this kind of sugar attack, Mayfield Dental Care offers six pieces of advice.
Our Easter dental tips!
Include non-edible gifts in your Easter Basket. Balance candy with other gifts. At Mayfield Dental Care, we would love to see completely sugar-free baskets, but we know kids enjoy chocolate candies. To cut down on candy, make half your Easter basket non-edible and the other half, edible. Choose Amazon or iTunes gift cards for music or book lovers, or add nail polish or games for them to play with their friends, or consider artsy-craftsy gifts for children who might like them. You can also give activity books to children who love playing with their peers.
Wait to brush. It seems to make sense to brush your teeth directly after you enjoy your Easter candy, but this can do more harm than good. The acid in your mouth directly after eating sugar softens the enamel, and brushing just after eating can wear the enamel away. To minimise the contact of sugar and acids, it is a far better idea to rinse your mouth out with water after eating (candy or meals). Wait for a half-an-hour after eating to give your saliva time to neutralise the harmful acids. This helps the acid subside first, thus, preventing tooth enamel erosion.
Avoid sticky or hard sweets. This is for at least two reasons. First, sticky candy can get stuck on and in between teeth, giving you a hard time getting them out and leaving the sugars more time to break your enamel down. The other problem with sticky or hard sweets is they can cause damage – we often have patients who have lost fillings, crowns, and other appliances because they enjoyed a sticky toffee or hard peppermint candy.
Drink lots of water. After every snack, and every meal, you should drink a glass of water. This helps to rinse food particles from your mouth, and so reduce the risk of tooth decay. Drinking lots of water also helps with saliva production.
Limit chocolate to meal times only. It may be tempting to eat candy every few hours, but this is one of the worst things you can do. Each time we eat anything sugary, our teeth are under acid attack for around an hour. Constant snacking means teeth are constantly under attack! Instead of constant snacking, eat candy at meal times.
Creating a Better Dental Future with Mayfield Dental Care
Mayfield Dental Care provides excellence in dentistry under the slogan, "Customer satisfaction is our topmost priority". Our guiding principles are innovation, culture and care. Our equipment is cutting-edge, and our outlook is forward-looking.
Our clinic is conveniently located in Mayfield, on the corner of the Pacific Highway and Hanbury St. Public transportation is nearby.
Mayfield Dental Care has world-class dental and orthodontic specialists, caring support staff with years of experience in the field, and a welcome and comforting environment.
Mayfield dentist is also serving local communities in Wallsend, North Lambton, Lambton, Jesmond, Cookshill, Islington, Stockton, Waratah West, Wickham, Georgetown, Hamilton South, Broadmeadow, Charlestown, Hamilton, Kotara, Mayfield West, Newcastle, Warabrook and Waratah.
New Patients Promotions
Pay No Gap: No Gap for dental checkup, clean, fluoride & 2 x-rays (with any health insurance)
No Health Insurance: Only $145 ($95 for kids) for Checkup, Clean & Fluoride
Call us on (02) 4023 3885 or book your appointment online. We are located at 181 Maitland Rd in Mayfield.