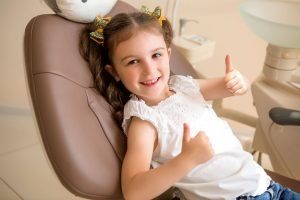 The dental health of Australian children is at risk.
A national study shows that 25% of Australian children, below the age of 10 suffer from untreated tooth decay.
The study, from the University of Adelaide, surveyed 24,000 children from ages 5 to 14.
This is despite the fact that Australia tire to support children through the National Oral health plan (intended to ensure that every Australian child sees a dentist), and one in nine children have never seen a dentist.
Associate Professor Loc Do, the lead researcher noted, "On average, Australian children aged 5 to 10 had 1.5 primary teeth with decay.
Over 40 per cent of children aged 5 to 10 years had decay in their primary [baby] teeth. One-quarter of children in that same age group had never received treatment for their tooth decay.
"The news was almost as bad for older children, with one-third of children from 9-14 having permanent teeth with decay, and one-seventh of the children have never received treatment for decay in their permanent teeth.
Mayfield Dental Care is concerned about the health of Australia's children, particularly those in the Mayfield area.
If your child, or a child you know, is among the dentally undertreated Australian children, Mayfield Dental Care is here to alert you that the Child Dental Benefits Schedule (CDBS) may be the program that can help assist that child in receiving needed dental care.
Child Dental Benefits Schedule
CDBS is a dental benefits program supporting eligible children from 2–17 years of age, providing s benefits over two years for essential dental services.
It covers more than 3 million children, making them eligible for dental care funded through Medicare.
The program's key features are:
Benefit entitlement up to $1,000 per eligible child over two years.
Benefits that focus on essential dental services, including prevention and basic treatment with high end and orthodontic items excluded.
Benefits can be used in the private or public system.
If benefits are depleted before the two-year period concludes, access to another $1,000 occurs at the start of the next cycle.
Eligibility Requirements
A child is eligible if they are between 2–17 years, eligible for Medicare, and they or their family receive any of the benefits listed below for at least one day in this calendar year:
A child is eligible if their parent, guardian, or carer, is the recipient of:
Double Orphan Pension
Family Tax Benefit Part A
Parenting Payment
ABSTUDY
A child is eligible if they receive:
Family Tax Benefit Part A
Carer Payment
Youth Allowance
Disability Support Pension
Special Benefit
Parenting Payment
Financial assistance under the Military Rehabilitation and Compensation Act Education and Training Scheme (MRCAETS) and NOT included as a dependent child for Family Tax Benefit because they are 16 years or older
Financial assistance under the Veterans' Children Education Scheme (VCES) and NOT included as a dependent child for Family Tax Benefit because they are 16 years or older, or
You'll get a letter confirming a child's eligibility for the CDBS if you're a:
Parent or guardian
Approved care organisation
Older children getting payments under their name may also receive a letter.
What services are covered?
Dental check-ups
Teeth Cleaning
Dental X-rays
Fillings
Fissure sealants
Root canals
Extractions
Child Dental Benefits Schedule is NOT available for cosmetic or orthodontic dental work and cannot be applied to services provided in a hospital operating theatre.
How we can help!
Children's dentistry services (and more!) are offered to you and your child at Mayfield Dental Care, where a wide range of services are conveniently available under one roof.
You can submit your claim:
At Mayfield Dental Care
By calling Medicare
By downloading a Medicare claim form and posting it to the Department of Human Services, GPO Box 9822.
Personally at the local MedicareService Centre.
Please call us at Mayfield Dental Care on (02) 4023 3885 to make an appointment for your child and take advantage of your benefits under the Child Dental Benefits Schedule.
Finding a dentist for your child can be a chore. Mayfield can help! Come and experience safe, gentle dentistry for your child at Mayfield Dental Care.
Your child deserves the best dental experience possible! Visit us to begin your child's journey towards good oral health.
More about children's dentistry at Mayfield Dental Care
A Better Dental Future at Mayfield Dental Care
At Mayfield Dental Care, our slogan is, "Customer satisfaction must be our topmost priority".
Our guiding principles are innovation, culture and care. Our equipment is cutting-edge, and our outlook is forward-looking to provide you with the best dental experience you have ever had.
Our dental clinic is conveniently located in Mayfield, on the corner of the Pacific Highway and Hanbury St. Public transportation is nearby.
Mayfield Dental Care has world-class dental and orthodontic specialists, caring support staff who are extremely experienced in the field, cutting-edge technology, and a comfortable and welcoming environment.
Mayfield dentist also serves the local communities in Wallsend, North Lambton, Lambton, Jesmond, Cookshill, Islington, Stockton, Waratah West, Wickham, Georgetown, Hamilton South, Broadmeadow, Charlestown, Hamilton, Kotara, Mayfield West, Newcastle, Warabrook, and Waratah.
Child Dental Benefits Schedule
Bulk Bill for children who are eligible for MEDICARE CHILD DENTAL BENEFIT SCHEDULE
Up to $1000 worth of dental treatments over two years
Call us on (02) 4023 3885 or visit us at 181 Maitland Rd in Mayfield.