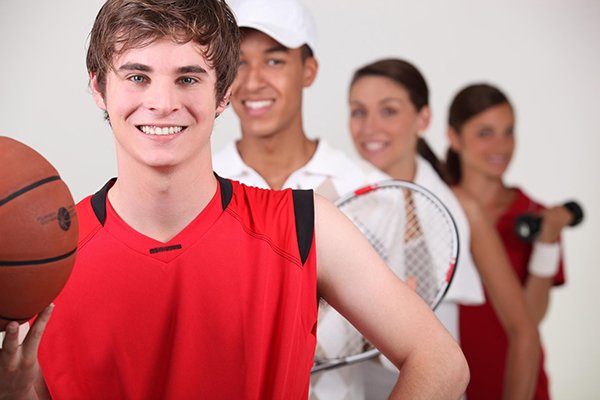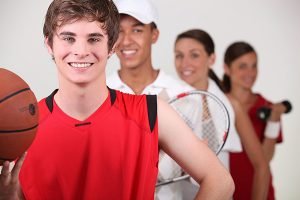 Are you an athlete? Do you participate in contact sports? Do you work out in a club or play on a sports team? Do you practice high-impact exercise regimens like CrossFit?
If you answered "yes" to any of these questions, Mayfield Dental Care has one more critical question for you.
Do you wear a mouth guard when you exercise or play?
If you don't use a mouth guard, take a look at your smile in the mirror and imagine it with some of your teeth erased. Can you see yourself with a missing front tooth? If you don't use a custom-fitted mouth guard, you might end up with a missing tooth or worse.
This is why Mayfield Dental Care recommends that all athletes wear a custom-fitted mouth guard.
Types of mouth guards
Three types of mouth guards are available, with custom-made mouth guards far and away the best option.
The worst options are stock or commercial (OTC) mouth guards, which are not modified to fit
your mouth. These guards are cheap and can be found at most sporting goods and department stores. They are least effective at protecting dental health, they impair breathing and communication, and they stay only in your mouth when it is closed.
"Boil-and-Bite" mouth guards are slightly better. They are boiled in water and then formed to teeth by biting down on them. While these are better than OTC guards, they don't last long, don't work well with orthodontics, and can lead to difficulty breathing and speaking.
The best choice is a custom-made mouth guard created from an impression taken
in our Mayfield Dental Care office and sent to a dental lab for fabrication. Custom-made mouth guards offer maximum comfort and protection by covering all teeth and cushioning the jaw. Custom-made mouth guards do not interfere with speech or breathing, and can be designed for particular sports.
The proper mouth guard should be at least 4mm thick, particularly in impact areas including below the molars and the front teeth. Mouth guard design may differ by sport.
There are some sports in which helmets protect the face from frontal impacts. In this case, the mouth guard doesn't need a thick front, and the protective function should be concentrated beneath the molars.
Advantages of a custom-made mouth guard
Comfort. A custom-fitted mouth guard comes with a comfort level that is dramatically higher than stock or boil-and-bite guards. Also, custom mouth guards can be customised with names, teams, logos, and colours!
Performance. Research demonstrates that a custom-fitted guard can even improve athletic performance. How? Mouthpieces can help keep athletes from post-workout levels of high cortisol, which breaks down protein.
Mouth guards can give athletes up to 17% gains in extremity strength with less stress on the temporomandibular joint. According to Kinesiology studies, this helps to relax an athlete for a greater range of motion, flexibility, and balance — meaning athletic performance is improved by a mouth guard.
Protection. For maximum protection, custom mouth guards are the only reasonable choice. Due to their customised fit and individual construction, they offer the best protection from potential injuries to teeth as well as gums.
And when orthodontics are involved, as they can be in younger athletes, custom guards offer increased protection and prevention against potential oral lacerations caused by the orthodontics themselves.
They can save you money. Expense is always a factor when considering athletic gear, and this goes for custom mouth guards as well. However, it's important to consider the potential negative consequences of generic mouth guards or the even more significant risks that come with not wearing a mouth guard at all.
Without custom fit and proper protection, an athlete is more likely to suffer dental injuries (and emergency dental or medical care). Given the potential cost, a custom mouth guard is a small investment against the cost of unexpected medical bills.
Choosing the right mouth guard
The right mouth guard for sports should:
Buffer damage to teeth, brackets and/or other fixed appliances from blows and physical contact
Limit the risk of soft tissue damage
Allow speaking
Not limit breathing
Provide a high degree of comfort and fit
Be durable and easy to clean
Be resilient, tear-resistant, odourless, and tasteless
And at Mayfield Dental Care, we offer you all of that and more!
Making a Better Dental Future at Mayfield Dental Care
Mayfield Dental Care provides excellence in dentistry with the slogan, "Customer satisfaction must be our top most priority". Our guiding principles are innovation, culture and care.
Our equipment is cutting-edge, and our outlook is forward-looking to provide you with the best dental experience you have ever had.
Our Dental Clinic is conveniently located in Mayfield, on the corner of the Pacific Highway and Hanbury St. Public transportation is nearby.
Mayfield Dental Care has world-class dental and orthodontic specialists, cutting-edge technology, caring support staff who are extremely experienced in the field, and a comfortable and welcoming environment.
Kids Mouth Guard PromotionsNo Gap for Mouth Guard or $99 if no health funds
Call us on (02) 4023 3885 or book your appointment online today!