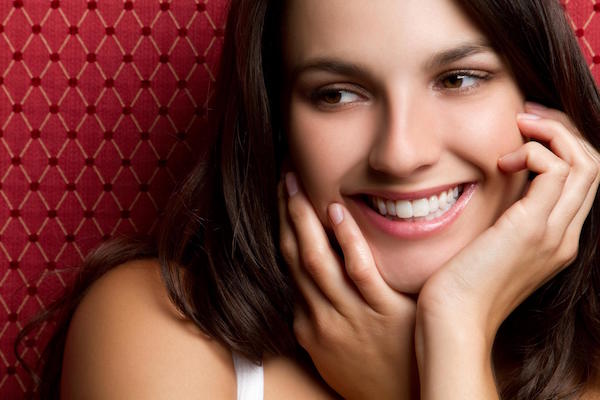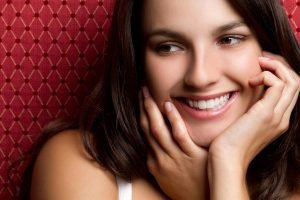 Many adults report that they are unhappy with their smile for one reason or another.
The good news is that an increasing number of options in cosmetic and restorative dentistry allow many of those people to regain confidence in their smiles. According to one 2015 study more than one-third of adults surveyed are displeased with the current condition of their smiles.
And because a smile is often the first thing other people notice, dissatisfaction with your smile can negatively impact self-confidence as well as how others see you.
With the many advances in modern dentistry, there are a number of dental fixes for issues ranging from discolored teeth, chipped teeth, or missing teeth, and Mayfield Dental Care is pleased to share some of these options with you.
How are the state of your teeth and your confidence related?
The 2015 study demonstrates a connection between "bad teeth" and perceived levels of success with 78 percent of those surveyed seeing adults with crooked teeth as unsuccessful. But it goes beyond that as well. Bad teeth can harm a person's social life. This same study shows that 36 percent of those surveyed believed their social life would be better if their smiles were improved. The study also discovered that 48 percent of those surveyed had untagged a Facebook picture of themselves because they did not like their smile.
A study published in the Journal of Community Health Nursing, revealed that 53 percent of participants demonstrated low self-esteem, with 67 percent of those participants having minor dental problems, and 33 percent having major dental problems.
So, what can you gain from an improved smile?
Confidence. If you're not completely confident, how can others be confident in you? A great grin is a first stepping stone to a new, confident you.
Career. The appearance of your teeth could be keeping you from your career goals. Bad teeth can give the impression that you're older than you are, or that you do not take care of yourself.
Love Life. Communication is one of the key part of relationships, and your smile communicates a lot. A stunning smile can make you more eager to talk to new people and new people more eager to talk to you.
Seven treatments Mayfield Dental Care offers your smile
Dental implants. Dental implants are comprised of titanium and other cutting-edge materials. Implants replace missing teeth or hold restorations such as crowns and bridges. Implants are a long-term treatment that can restore your smile, while also giving you the function of natural teeth.
Crowns. Sometimes called "caps," crowns are a tooth-colored protection that envelopes the entire tooth. Custom-made for each tooth, crowns can restore damaged teeth, protecting them from further breakage. In addition, a crown stops bacteria from entering teeth, which lowers the risk of a nerve infection. Crowns are used for cosmetic improvements over a drastically discolored or damaged tooth that will resemble nearby healthy teeth and provide an even smile.
Whiten Your Teeth.  Whiter teeth make you look younger.  The best way to get whiter teeth is to come into Mayfield Dental Care and make an appointment for in-office tooth whitening or a convenient take-home kit.
Replacing metal fillings. If you have older, metal fillings, you may not like how they look because they don't blend in with your smile. We can replace them with porcelain fillings that are custom-matched to your teeth color.
Dentures. Dentures replace missing teeth, and can be removed from and put back into your mouth. In general there are two kinds of dentures: partial dentures and complete dentures. Dentures keep patients from suffering the negative effects of not having teeth, including restoring a full smile. Denture wearers are also freed from the sagging facial appearance that occurs with missing teeth.
Veneers. Bonded to the front surface of a tooth, veneers are thin custom-made shells of tooth-colored materials. Veneers recreate the natural look of your smile by changing the shape, length, size and color of a tooth.
Braces. Orthodontic braces are no longer just for children, or made of clunky, obvious metal contraptions. Modern braces involve removable clear aligners or clear plastic brackets that are used to straighten crooked or crowded teeth.
Making a Better Dental Future at Mayfield Dental Care
Mayfield Dental Care provides excellence in dentistry under the slogan, ""Customer satisfaction must be our top most priority". We believe in innovation, culture and care. Our equipment is cutting-edge and our outlook is forward-looking to provide you with the best dental experience you have ever had.
Our Dental Clinic is conveniently located in Mayfield, at the corner of the Pacific Highway and Hanbury St., with public transportation adjacent.
Mayfield Dental Care offers world-class dental and orthodontic specialists, superb technology, wonderful supporting staff who are well experienced in the field, and a comfortable and welcoming environment.
Call us on (02) 4023 3885 or book your appointment online today!