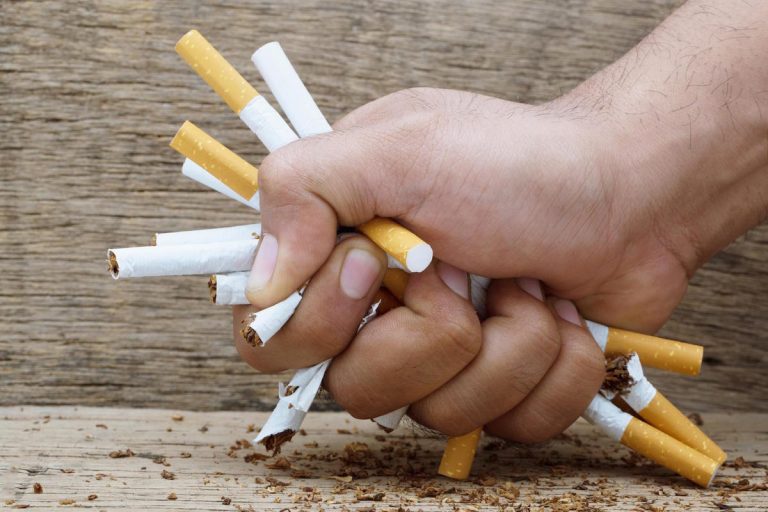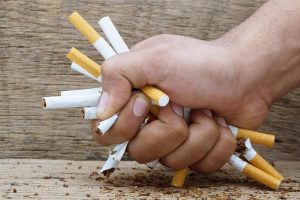 From your lungs to your circulation, skin, and teeth, tobacco damages many aspects of your body.
On May 31, 2019, the World Health Organization's World No Tobacco Day presents a chance to kick the tobacco habit and start on the path to stop using tobacco products for good.
World No Tobacco Day is an initiative to stop the nearly 6 million deaths from tobacco use and secondhand smoke around the world.
At Mayfield Dental Care, our entire staff has an interest in keeping you smoke-free – It makes your teeth healthier too.
Let's take a look at what tobacco use, both smoking and other forms, can do to your teeth.
8 Adverse Dental Effects of Tobacco Use
Your teeth stain over time. Probably the most significant aesthetic change after long-term tobacco use is the loss of teeth's natural whiteness.

In healthy teeth, the enamel is translucent but white. Smoking or chewing tobacco can add an unpleasant shade range of yellow to brown colour to your teeth.

The same effect occurs to dental restorations, including dentures, dental bridges, dental implant and other restorations.

You have an increased risk of gum disease, and treatments for gum disease will not be as effective. The same bacteria that cause tooth decay cause gum disease.

When this bacteria takes hold on your gums, it irritates them, leading to gingivitis (early stages of gum disease).

Untreated, these bacteria infect your gums and can destroy your jawbone, eventually causing tooth loss. People who consume tobacco products are at a much higher risk of gum disease.

Tobacco use can cause your gums to pull back from teeth, creating pockets that trap bits of food bacteria love to eat.

To make things worse, if you do get gum disease, treatments like root planing and scaling are usually less effective for smokers.

The chemicals and tar in tobacco products can impede the action of your immune system, making it more difficult to battle infections.

This increases the likelihood of gum disease and other infections, which can spread to the pulp in the tooth's interior, leading to the need for root canal treatment.

People who consume tobacco need to have more root canal treatments than those who do not.

Your teeth enamel can be eroded by grit and sand inside cigars and chewing tobacco. Because tobacco is grown in dirt, products containing tobacco leaves usually contain a small amount of sand or similar grit.

The amount is so tiny that it is often not noticed, but it is there. While your enamel is quite tough, it can be scratched and scraped by these small particles of grit.

As time passes, this erodes your enamel, increasing your sensitivity to extreme temperatures.

You have a higher risk of oral cancer. While lung cancer is a significant concern for smokers, any tobacco consumption can contribute in causing cancer in your cheeks, lips, and gums.
Slow healing after oral surgery or oral trauma. Any treatment that requires surgical incisions or sutures to help the gums heal can be compromised by tobacco use.

Tobacco harms your whole body, decreasing its ability to fight infection and heal itself.

That means that gums and mouth generally heal at a much slower rate after surgery or trauma-related injury, increasing your risk of having an infection related to the injury or surgery.

You accumulate more plaque and tartar due to reduced saliva flow. All tobacco products can interrupt your mouth's capability to produce saliva.

Decreased saliva flow has been scientifically linked to increases in plaque and tartar on your teeth, increasing your risk of gum disease and tooth decay.

Leukoplakia. I In leukoplakia, white patches appear on inner cheeks or gums. These patches are lesions and can be very threatening.

Oral Leukoplakia is often termed "premalignant", meaning the areas that suffer from it are more likely to develop cancer in the future because the tissues with Leukoplakia are damaged.
With the negative effects of smoking mentioned above, won't you think of quitting?
It's not impossible to win the battle against poor dental health.
This World No Tobacco Day, take a pledge to give tobacco a final goodbye to welcome healthier teeth and practice good dental care.
Book an appointment with an experienced dentist in Mayfield, your Mayfield Dental Care to achieve a healthy smile with affordable and efficient check-ups and oral examinations that can help catch damage caused by smoking.
Creating a Better Dental Future with Mayfield Dental Care
Mayfield Dental Care provides excellence in dentistry under the slogan, "Customer satisfaction must be our top most priority".
Our core principles are innovation, culture, and care.
Our equipment is cutting-edge but well tested, and our outlook is towards the future, to provide you with the best dental experience possible.
Our dental clinic is conveniently located in Mayfield, on the corner of the Pacific Highway and Hanbury St., with public transportation nearby.
Mayfield Dental Care has world-class specialists, modern and reliable technology, extremely experienced and caring support staff who are experts in their fields, and a comfortable and welcoming environment.
Mayfield dentist also serves the local communities in Wallsend, North Lambton, Lambton, Jesmond, Cookshill, Islington, Stockton, Waratah West, Wickham, Georgetown, Hamilton South, Broadmeadow, Charlestown, Hamilton, Kotara, Mayfield West, Newcastle, Warabrook and Waratah.
Call us at (02) 4023 3885 or visit us on the web.
We are located at 181 Maitland Rd in Mayfield.