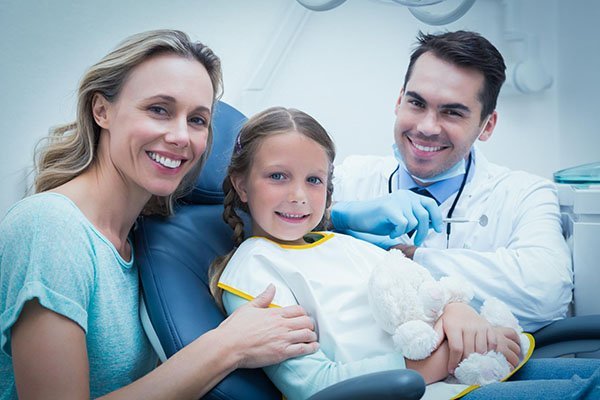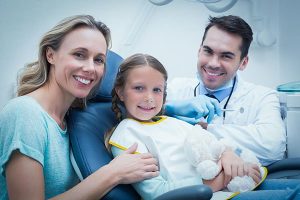 Dental health is critical on its own, and is often a major influence on your overall health, as well.
If you suffer from poor dental health, you may not have other harmful conditions at the moment, but you likely will. This is why visiting a dentist is critical. But what if you currently aren't seeing a dentist? What if you don't even have one?
If you're not currently making dental visits, it is possible that you have a schedule that makes it difficult to visit. You may be new to your area, perhaps a bit anxious about visiting a dentist, or without a dentist for other reasons.
But if worry, a hectic life, or lack of a current dentist is keeping you from visits to the dental office, you should rethink your approach. A good dentist is necessary for good health. And you need a dentist with the professional skills, experience, and an attitude that makes your visits pleasant.
At Mayfield Dental Care, we are so certain that you will ultimately choose us as your dentist that we offer you these general tips to help your search and look forward to seeing you in our convenient and clean Newcastle office!
Some Questions to Consider
There are some general questions to ask, which will help you determine if a dentist is the right one for you:
Are office hours and appointment times convenient?
Do you have special needs your dentist can help with?
Do they use cutting edge technology?
Do you receive clear information about treatment fees and payment options prior to the treatment?
What are the payment options? Does the dentist accept your insurance, or offer payment plans? What percentage of treatments will your insurance cover?
What happens in emergencies? What emergency care services are offered?
Is the dentist good at dealing with dental anxieties or nervous patients?
Do they keep up to date with equipment, latest techniques, and dental practices?
What is the dentist's education, experience, and credentials?
Do they offer "preventive dental care," "gentle care", or "family dental care?"
Consider Your Own Needs First
Different dentists treat different groups of patients. As one example, some dentists work specifically with patients who have dental fear or anxiety. These dentists offering options such as conscious sedation to make visits more comfortable. If you don't have a dentist due to anxiety, talk potential dentists about their sedation options and treatment of anxious patients. Whatever your specific needs are must be first and foremost in your mind when you begin your search.
Steps In Your Search
Get recommendations. One great way to find a dentist is to get a recommendation from someone you trust. Ask family, friends, your doctor, your pharmacist, or even your existing dentist, for a recommendation. The good experiences of others can be a key indicator of how a potential dentist might do for you.
However, don't rely on recommendations alone!
Use the Internet. In the modern world, the Internet is a powerful tool for finding feedback and experiences of others. Google and Yelp, for example, provide the opportunity to read reviews others have had at dental offices.
Look for a dentist with 5 star reviews. Reviews with lots of details that are written in a narrative style are often more trustworthy that shorter reviews. Google and Yelp also filter out falsified reviews.
See if what the reviews say makes the dentist seem like a good match for you. Does it seem to be what you want in your dental office? Ultimately, you will make your decision after you meet the doctor and his/her team.
Visit. This is the most important thing. Call the office to see what kind of treatment you get over the phone. Then visit. Check the comfort of the waiting room, the cleanliness of the restrooms, and to see if the dental areas seem sanitary and clean. Talk to staff and dentists to see if you are personally compatible with them. If you have children, be sure to bring them along – if they end up unhappy you will certainly end up unhappy!
If you follow these steps and ask the questions that are important to you, you will end up with dentist you need and deserve!
Making a Better Dental Future at Mayfield Dental Care
Mayfield Dental Care provides excellence in dentistry under the slogan, ""Customer satisfaction must be our top most priority". We believe in innovation, culture and care. Our equipment is cutting-edge and our outlook is forward-looking to provide you with the best dental experience you have ever had.
Our dental clinic is conveniently located in 181 Maitland Rd. Mayfield. We are next to Stag & Hunter Hotel, with free two- hour council parking at rear accessed from Hanbury street.
Mayfield Dental Care offers world-class dental services, superb technology, wonderful supporting staff who are well experienced in the field, and a comfortable and welcoming environment.
Call us on (02) 4023 3885 or book your appointment online today!