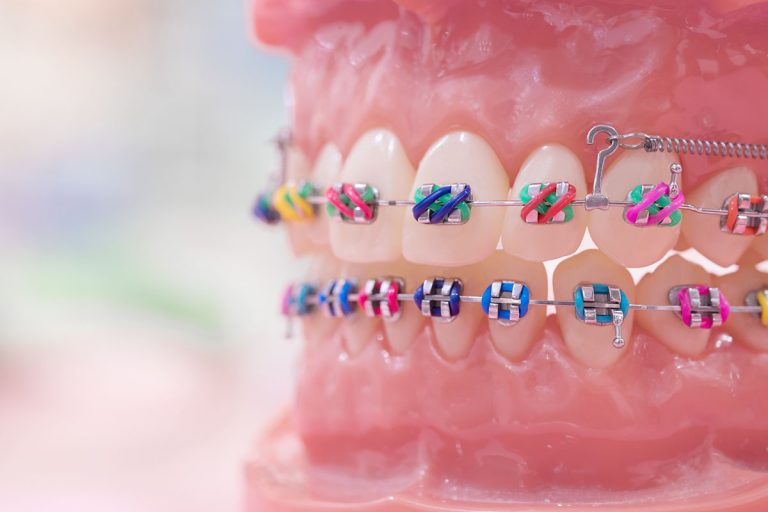 There are times that you feel conscious of your smile.
Problems like misaligned teeth, tooth loss, gaps, decay, fracture, discolouration, and minor problems can affect your overall appearance.
Some aspects of your smile can always be improved.
Mayfield Dental Care offers a chance to improve your smile profile through our orthodontic treatments.
Orthodontics focuses on correcting teeth misalignment, malocclusion, and jawbone irregularities.
For best results, we recommend having treatment early. This way, dental problems caused by teeth misalignment, for instance, can be solved.
Common Problems Treated by Orthodontics
Crooked teeth
Bruxism or teeth grinding
Crowded teeth
Crossbite
Underbite
Overbite
Speech problems
Wide spaces between teeth
TMJ disorders
Benefits of Orthodontics
Correct malocclusion
Help proper jawbone growth
Stop bad oral habits such as thumb-sucking
Stop dental issues from happening such as tooth decay and gum disease
Better bite, chewing, and speech capacity
Improve facial structure
Boost self-esteem
Orthodontic Treatments At Mayfield Dental Care
Invisalign
Invisalign is a series of clear, removable, plastic aligners. They are almost impossible to detect when worn, as an alternative to traditional braces.
Each Invisalign tray is custom-made to your measurements and is worn for two weeks. They must be worn in the mouth for 20-22 hours a day and should never be removed unless you're eating, brushing your teeth, or playing sports.
The removable trays move your crooked teeth place into place for straighter teeth.
Metal Braces
There are four main appliances in the metal braces, which can be used to align your teeth. Each type achieves similar results at the end of the procedure but some work faster, and some are more expensive.
Procedure
We recommend setting up your child with an orthodontic evaluation as early as seven years old.
The evaluation will show if they need orthodontic treatment or not, and will help your dentist create an orthodontic plan for your child.
The different orthodontic treatments are then discussed. This is the time to ask your dentist anything that troubles you about the treatment.
We encourage the optimum involvement of our patients for better communication.
Orthodontic in Mayfield Dental Care
If you think your smile or bite needs fixing, consult your dentist at Mayfield Dental Care today for an orthodontic consultation.
We will conduct a thorough evaluation of your case and determine which type of dental brace is suitable for your teeth.
We offer different orthodontic solutions to effectively address any orthodontic issue you may have.
Mayfield dentist also serves the local communities in Wallsend, North Lambton, Lambton, Jesmond, Cookshill, Islington, Stockton, Waratah West, Wickham, Georgetown, Hamilton South, Broadmeadow, Charlestown, Hamilton, Kotara, Mayfield West, Newcastle, Warabrook, and Waratah.
Call us on (02) 4023 3885 or visit us at 181 Maitland Rd in Mayfield.